12 Bar Box - Chocolate Cha Cha
Find your rhythm with a luscious blend of premium Guittard® chocolate, real food ingredients and organic ancient grains. 
This box contains 12 bars of Chocolate Cha Cha.
Ingredients & Nutrition Facts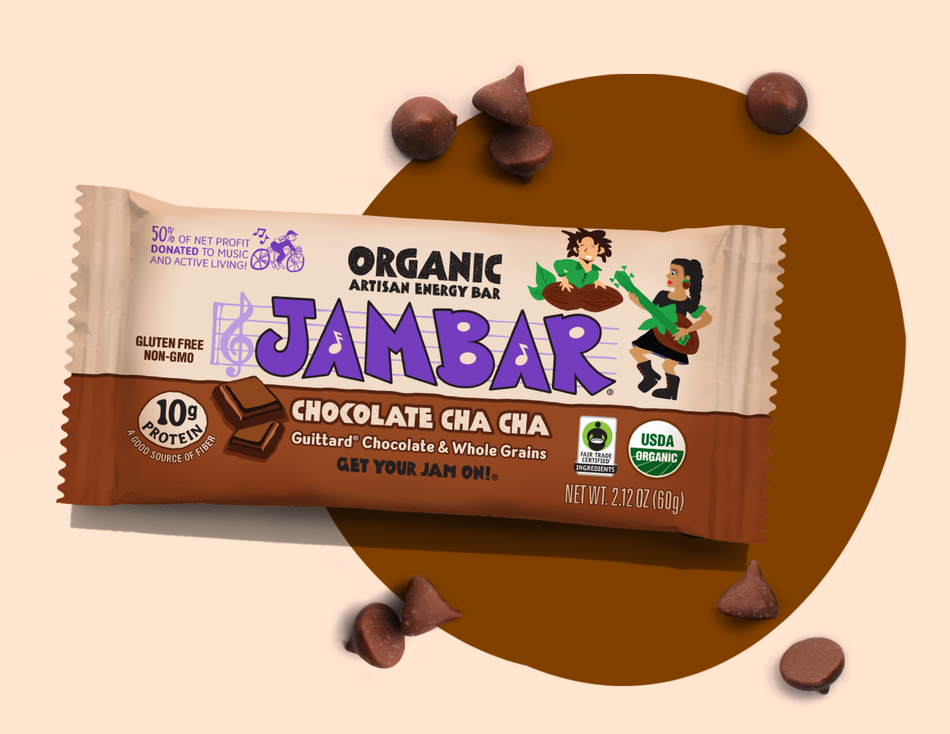 What a great find! I have a nut allergy and constantly looking for natural, delicious nut-free bars for running and triathlon training - this one fits the bill 100%. I'll be on the lookout for more nut-free varieties! Keep up the great work!
Surprised favorite!
Got a couple free bars at the end of a 10k. I thought it would be too sweet and gave away one. Ate the 2nd one (mango) while looking for a snack and not that sweet. Bought the variety pack and loved them all! Excellent recipe!
fantastic bars!
i am so happy to have found jambars! the flavors are absolutely delicious and my over-sensitive gut tolerates them perfectly. there are no artificial sweeteners or sugar alcohols to cause gut distress! i am obsessed with the mango flavor, but love all of the flavors. i run 85-100 mpw and jambars provide great, sustained energy. great job on a fabulous product!
Yum. Tastes like ye old chocolate Powerbar.
Yummu
I usually don't like protein bars but these are very good. No weird taste. I like the chocolate and the malt nut!