12 Bar Box - Jammin' Jazzleberry
A jazzy combo of organic strawberries, blueberries, raspberries and blackberries that hits the right notes: bright and tangy.
This box contains 12 bars of Jammin' Jazzleberry.
Ingredients & Nutrition Facts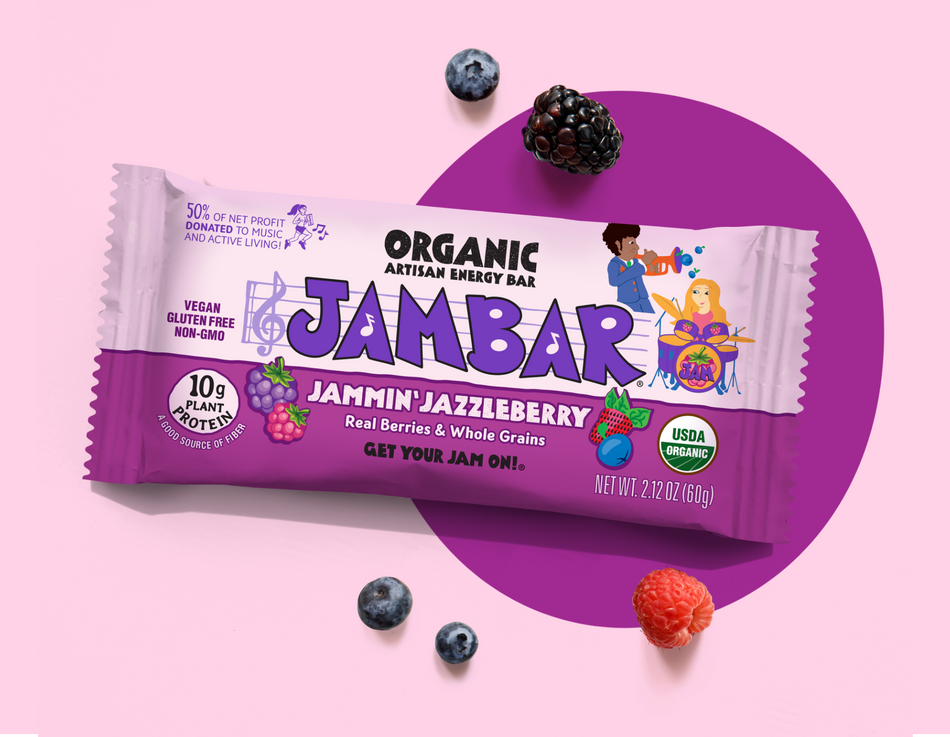 Yummy and jammy
My favorite jambar. Tastes like grandma's berry preserves. Craving-worthy. Perfect after a workout or in place of dessert. The texture is probably the softest out of the flavor choices available.
Love these bars! Friendly on the tummy!
It's always tricky to find fuel that doesn't upset my tummy. z these are the best! I like to cut them for long runs or eat a whole one as a great recovery snack.
SO yummy!!!
My go-to vegan travel snack!! LOVE is an understatement! Thank you!
Go to snack
These have become my go to snack at work, on the trail and in-between games. Super tasty!
LOVE THESE BARS
Found these bars in a health food shop while visiting in San Francisco. I actually went back to the shop on my next visit to get the name and information of the manufacturers.
I am so glad I did. These bars are` great tasting and more importantly nutritious .